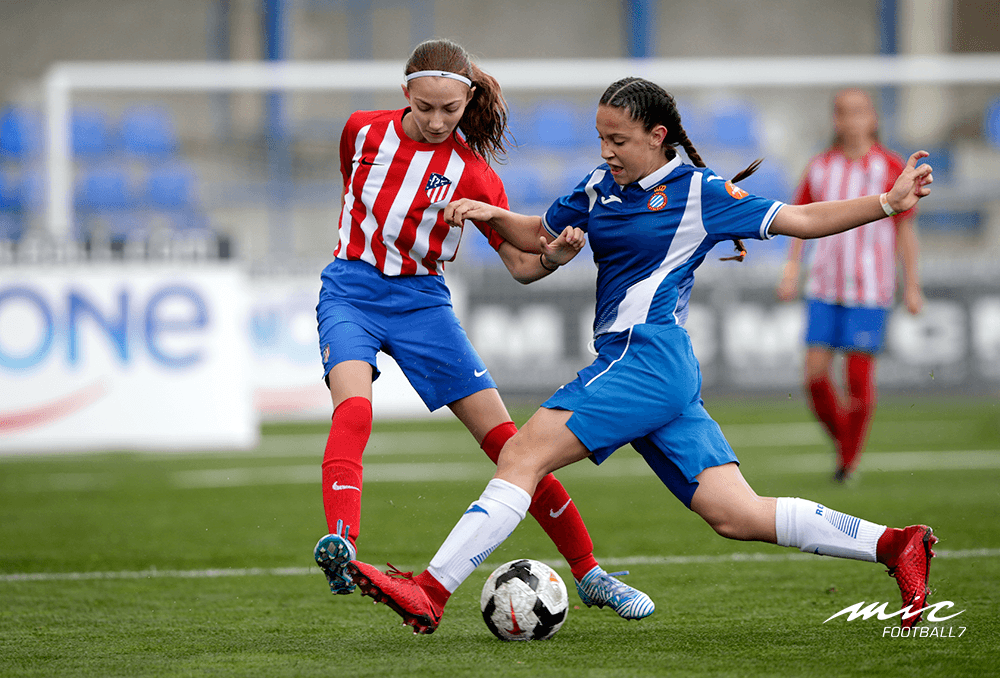 New women class at MICFootball7
Women football is gaining importance evert day, either at professional and at youth level, and MICFootball7 couldn't stay away of that. This year, one of the novelties that we are going to announce bit by bit, is that we are starting a women U12 class. From now on the girls born after 2007 will also live the magic of this special tournament.
The 7-a-side football competition is reaching its 17th edition in 2019 and, once again, Andorra will have an intense weekend when the teams will make us enjoy with football as its purest form, the football that only the little ones can offer. Boys and girls full of illusion to live one of their very first great personal experiences.
Girls are more present every day in the fields playing the most universal sport of all and we are more than happy to welcome them in our tournament. MICFootball7 is a very special competition, full of values, where the most important is sportsmanship, respect and fellowship that always must come together with every sport.
Of course, as it has happened since the beginning, there is no doubt that we will have great women teams, the formation work of which is starting to give its profits, like the U17 world cup that Spain won a few months ago.
Looking forward to see the girls at the MICFootball7!