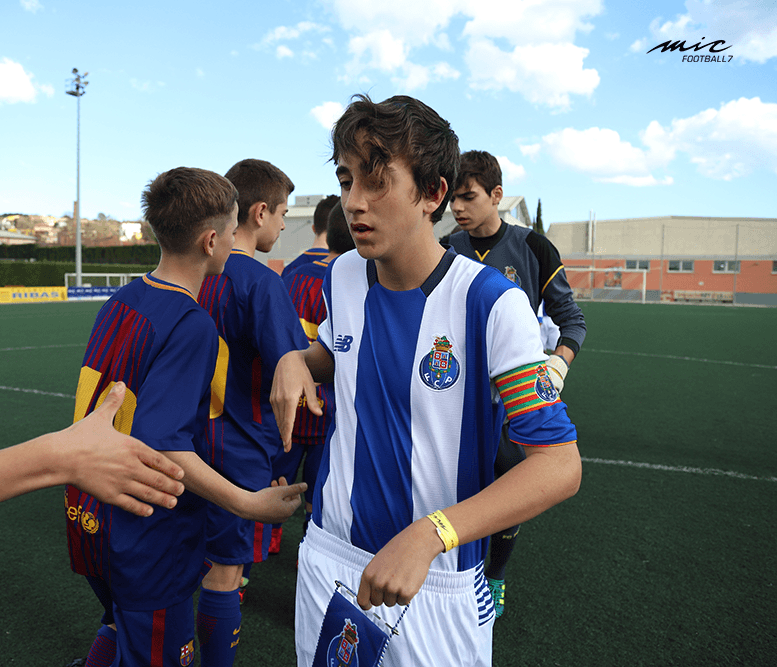 FC Porto to make their first appearance at MICFootball7
Portuguese giants will come for the very first time to Andorra to play the 17th edition of the 7-a-side football tournament. The "Dragoes" are one of the best academies in Europe, and it is a huge privilege for us to be able of enjoy some of their hidden gems the first weekend of June at the Pyrenees country.
FC Porto are one of the big clubs either in Portugal and Europa. Their first team will play a thrilling Champions League quarter final leg against Liverpool in a few days. They have an enviable honour roll, which includes 2 Champions League trophies and 28 Portuguese leagues, and they are an authentic example regarding the youth football.
If we have a look at their youth system, the north Portugal club keeps a top level, as we can see every year in competitions such us the Youth League, where they have become regulars on the final stages. Like they "big ones" do at MICFootball, the "little ones" of FC Porto are coming to Andorra with the goal of showing the great work they have been doing for the last few years in their youth football academy.
MICFootball7 is a very special tournament. The first experience for those youth footballers that will enjoy of a competition organized in a very professional way. A weekend that they will never forget, sleeping out of home, living together the other teams in the hotel and, ultimately, feeling like the stars they admire.
Stop thinking about it and sign up for this dream with your team. Check all the tournament's information or write to info@micfootball7.com. See you soon!