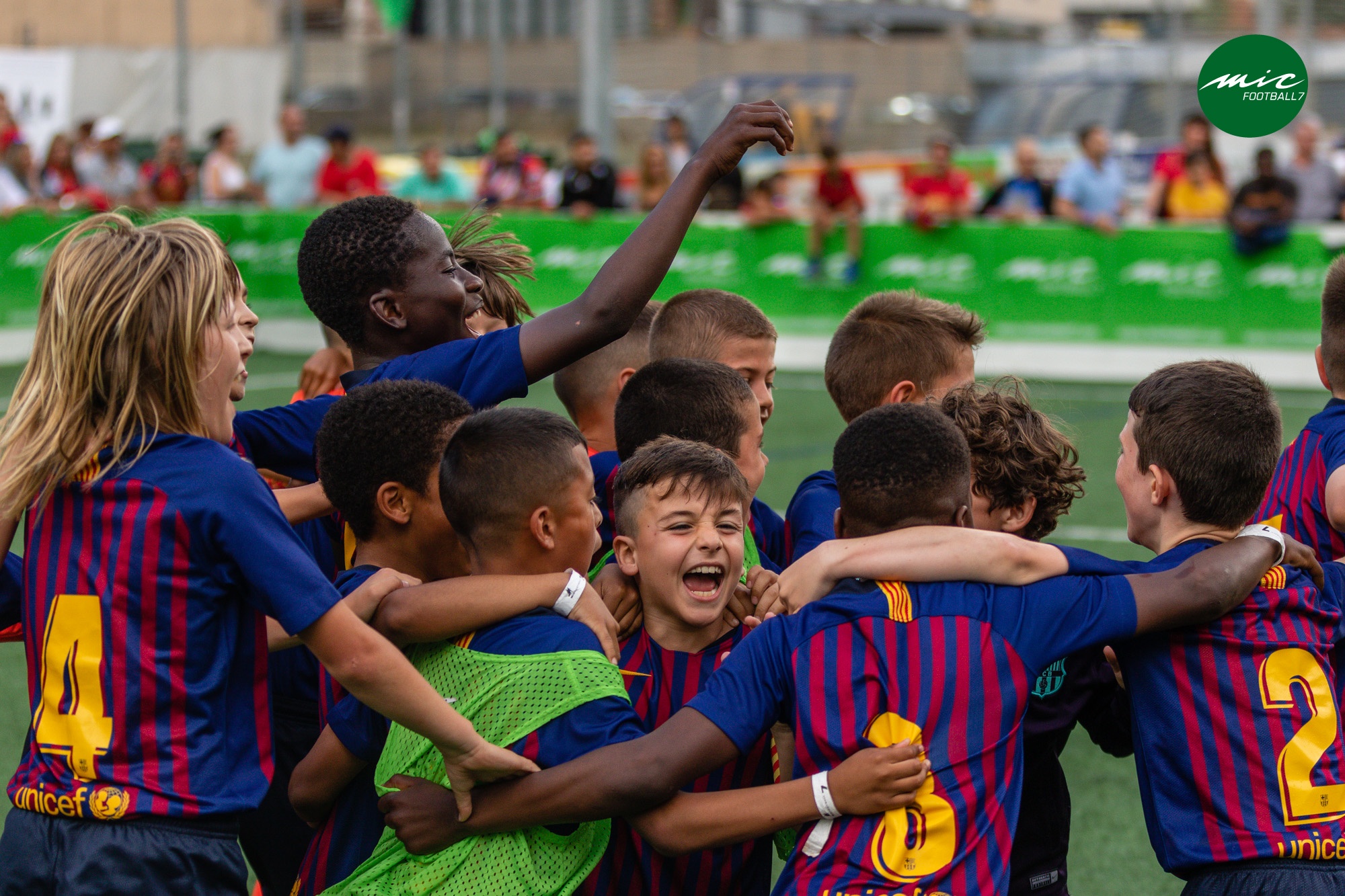 FC Barcelona and FC Porto, champions at MICFootball7
Another MICFootball7 has ended and have made two clubs the winners of this edition. FC Porto, in their first appearance, brings the tittle to Portugal in the U11 category after performing a great tournament and winning the final 3-0 against another new team in our tournament, FC Potential, from South Korea.
In the U10 category, FC Barcelona has completed their hat-trick of victories against their city rivals, RCD Espanyol. In that class they won by the biggest difference of the afternoon, 4-0 against the pericos. The blaugrana culminated their gran tournament in Andorra, where they won the three derbis played at the Andorran Football Federation facilities.
The first two finals where for the U8 & U9 categories. In the little ones final, Espanyol took advantage by 2 goals but Barça managed to equalize and send the game to a penalty shoot-out that it would end with the culers celebrating. This was the forth victory in a row for Barça in this category in the forth year that has been played. The other derbi was also won by Barça. In that case the victory was easier thanks to the 3-0.
The final games have been the icing on the cake of a great weekend full of football, where more than 800 players have enjoyed with an amazing experience that they will always remember. We can't forget the parents, who have filled the stands in all the fields and have given colour to the tournament with their songs and continuous energy. The 17th edition of MICFootball7 is over, which means that we are one day closer to the next one. Thanks to everyone and see you soon!